What is passing​.zone about?
Passing​.zone is about clos­ing the (huge) gap between nor­mal pass­ers and the 'expert' pass­ers who invent new passing pat­terns all the time.
So, passing​.zone col­lects videos of passing pat­terns (old and new ones), nota­tion, and the­ory. There is also a col­lec­tion of linked resources like pat­tern col­lec­tions and lists.
The new­est fea­tures are the con­ven­tion cal­en­dars, embed­ded from the google cal­en­dars man­aged by York Jug­glers and the inter­act­ive map of jug­gling clubs world­wide (well, mostly middle Europe at the moment…)
Addi­tion­ally, passing​.zone crew teach lots of passing work­shops at each EJC, BJC and many oth­er con­ven­tions.
Juli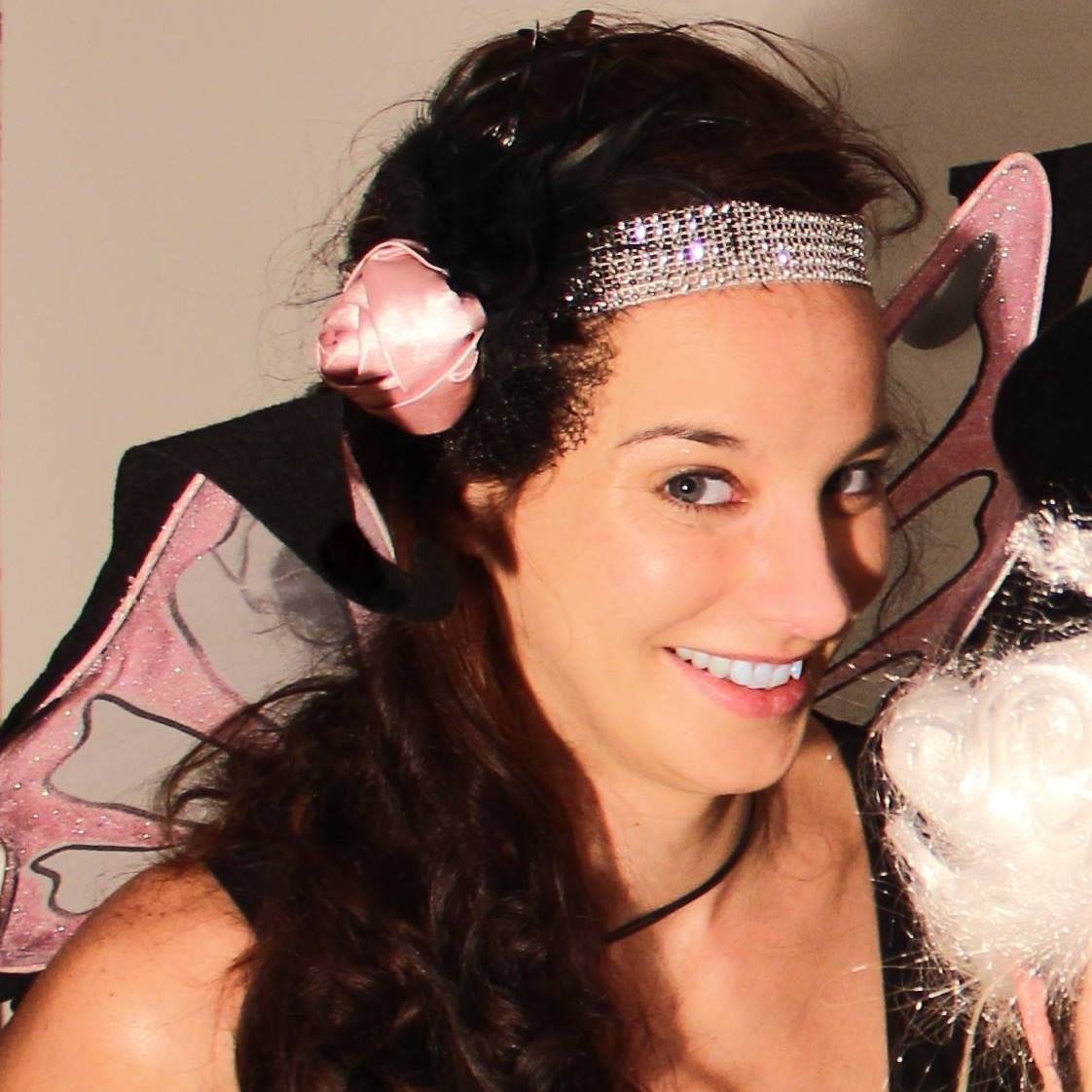 Juli@​passing.​zone
Web­Mas­ter­Mind & eager mon­key
Hoschy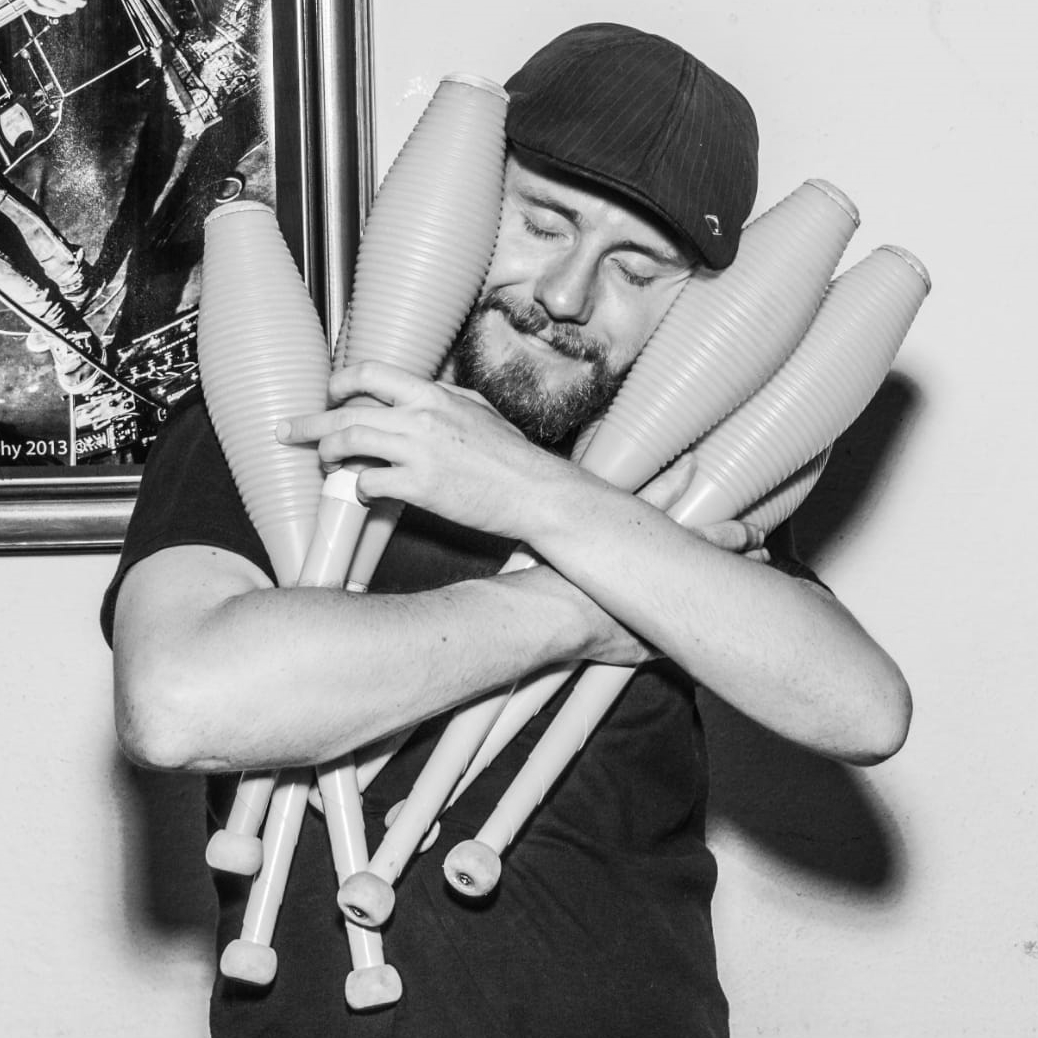 Jenny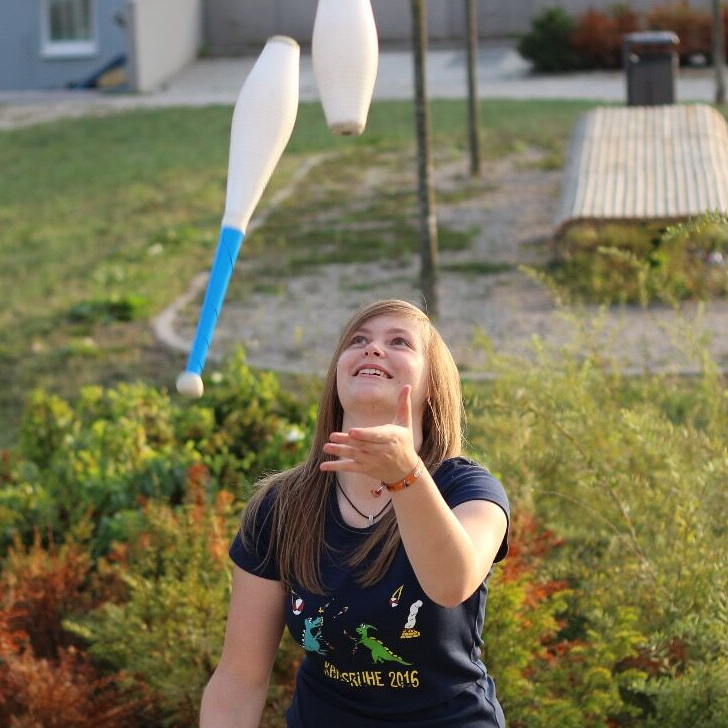 That´s obvi­ously not every­one!
There are many people in the back­ground who help with the­ory and nota­tion, serv­er man­age­ment and video edit­ing.
There are people invent­ing pat­terns, people film­ing, edit­ing and upload­ing videos, many people teach­ing work­shops, work­shop mon­keys…
A MILLION THANKS TO…
…Andi, who star­ted the passing​.zone and cov­ers the host­ing.
…Lukas, who helps with cus­tom fields and uploads lots of pat­tern videos.
…Nicki, who teaches many work­shops, always includes new people and also uploads many pat­tern videos.