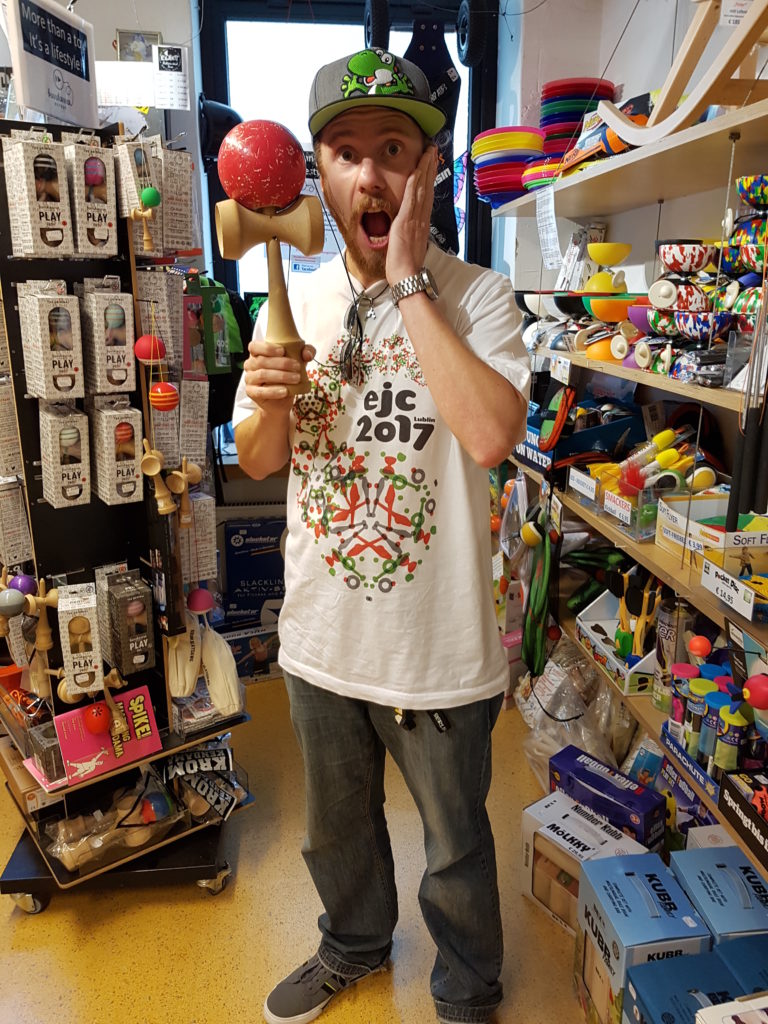 Always search­ing for new pat­tern
Hi my name is Hoschy,
I am a jug­gler and pass­er from Neuss. That is between Düs­sel­dorf and Cologne.
I've star­ted jug­gling around 2006 – 2007 and vis­ited my first con­ven­tion in 2008. 2013 on EJC in Toulouse I met Juli.
I am one of the founders of the Neusser jug­gling asso­ci­ation "Rhein­ErftJug­gling e.V.". Check our site and come to our train­ing if you are close. www​.rhein​erftjug​gling​.de
You can also check my You­tube chan­nel for older videos that are not on passing zone:
https://​www​.you​tube​.com/​u​s​e​r​/​h​o​s​c​h​y​d​o​u​b​les
See you on next Con­ven­tion. Keep Jug­gling.
Hoschy
Me while club huggeling or a juggle huggle (as you like 😉 )