In every manipulation pattern, an intercept must always be followed by a carry. Or… must it?
Killer Bunny About is a lab-grown pattern that was designed specifically to answer this question that had baffled passing nerds for centuries. If you want to know the answer, go ahead and juggle the pattern (or simply watch the video). The answer might surprise you!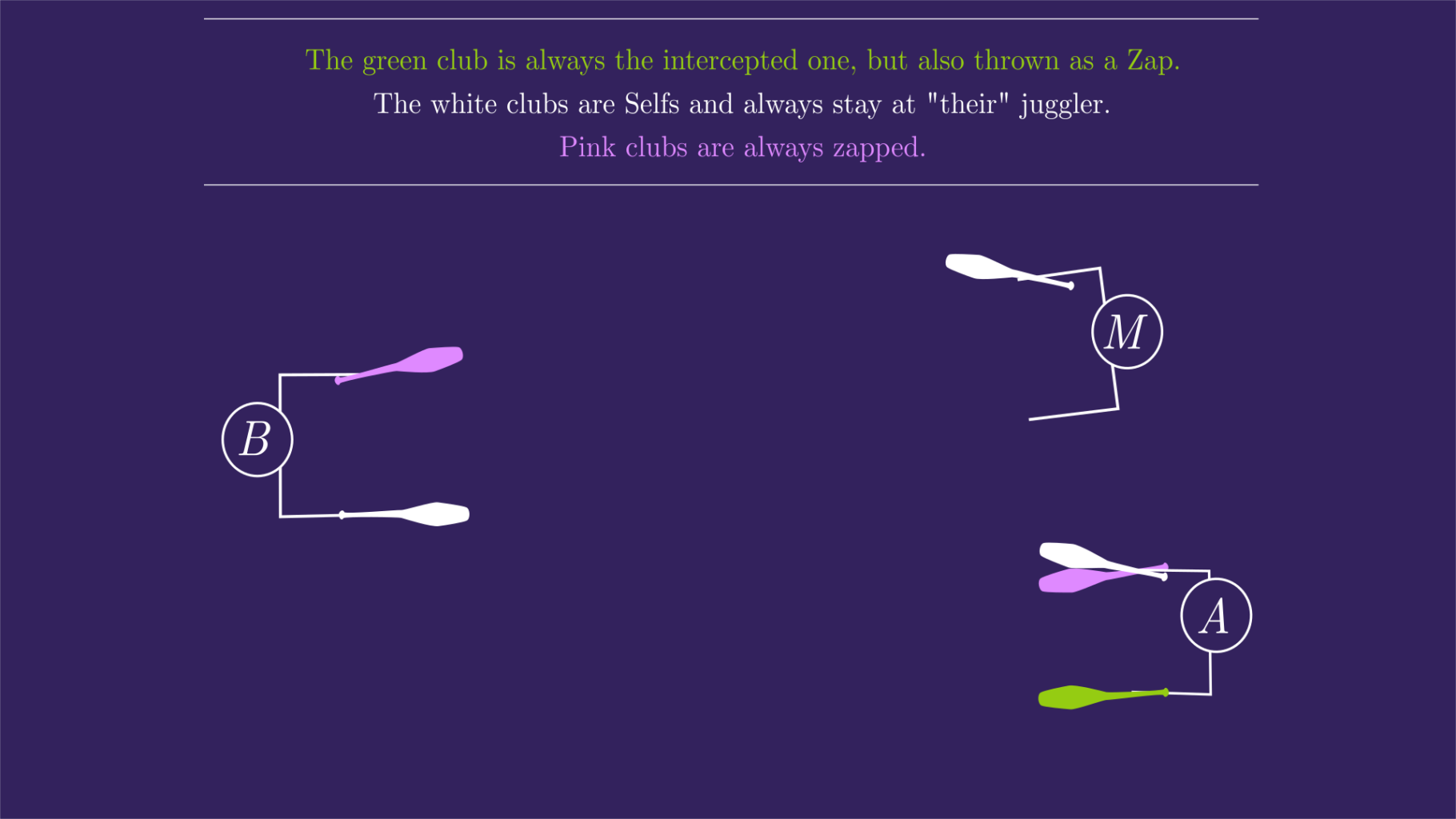 Tips and tricks
Use color-coding (clubs with different colors and a certain starting configuration, as shown in the video). It helps to see errors early ("A self-club is zapped! Something is wrong!") and makes it easier to remember whether you are zapping straight or cross: Zaps are always thrown towards a hand that holds a self-club.
If you have a hard time remembering if you need to walk straight or cross: Imagine the three jugglers to be standing on the corners of a rectangle. One corner is always free. The manipulator always walks onto this free corner.
Warm-Up: Killer Bunny About is based on the Killer Bunny. So if you want to warm up with two persons or need a short refresher on the base pattern, feel free to head over to the "Zaps in 4-handed Siteswaps" and scroll down to the second pattern.