James and Camer­on taught a very nice 7 club "righty lefty" passing work­shop at Ber­lin con­ven­tion 2018. I espe­cially enjoyed their way of mark­ing the start­ing jug­gler with a crown in their pat­tern nota­tion.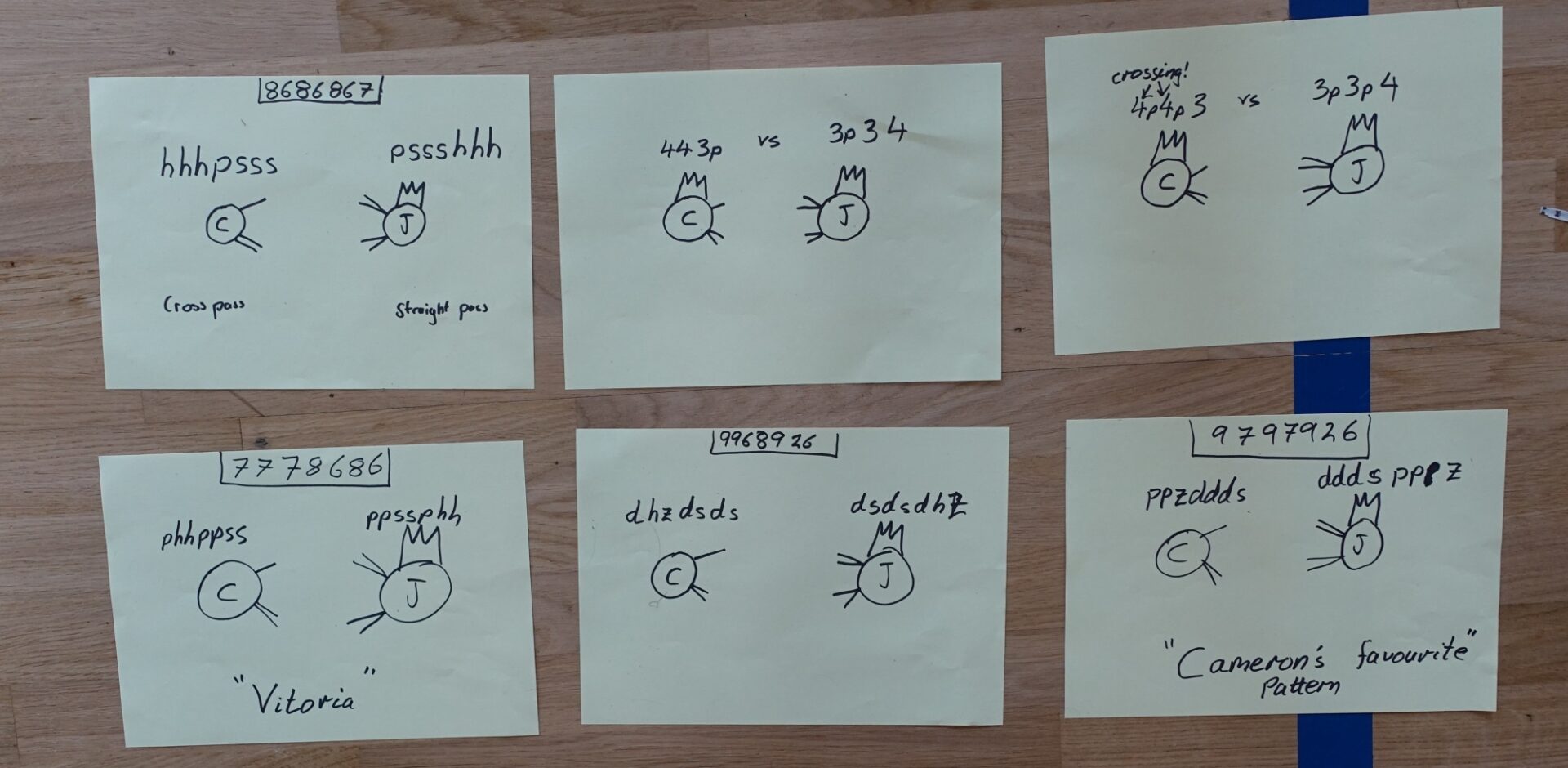 Sev­er­al weeks later, Camer­on and me went hik­ing at Lake Dis­trict before attend­ing Catch! con­ven­tion. The first day of hik­ing, we didn´t juggle at all! I, at least, didn´t even think about jug­gling… The land­scape at Lake Dis­trict is really breath­tak­ing.
Any­way, the second day, I had to drive a strange rent­al car on the wrong side of the road in between stone walls on a road exactly 2 cars wide (at the widest parts) for sev­er­al hours.
We took a jug­gling break to relax. And filmed the first three pat­terns on a windy hill­top.
The next days, we juggled, but mostly oth­er stuff. Minis, like Stella and Fabi, for example.
The last day at Catch! con­ven­tion we acci­dent­ally met in front of our tents quite early in the morn­ing and decided to film the oth­er three pat­terns, right­away. We also decided to go into town for the film­ing, as Appleby in Cum­bria is a very cute town. After get­ting kicked out of the castle grounds and leav­ing a mead­ow due to wind we just took the last video in front of the con­ven­tion site. I´m still in my PJs!
More great passing patterns: